Hailstorms Luddenham 24th November 2017
Higher resolution of the hailstorms Luddenham - pictures are provided here and brief chase report
After a very warm day, storm towers that were already developing spread further northeast towards the Sydney basin. As the sea breeze ventured towards the west, north west winds from outflow of previous storms over the mountains and of course outflow from cells near Badgerys Creek, a triple point allowed for sufficient convergence promoting the development of another storm. This rapidly dumped very heavy rain and hailstones.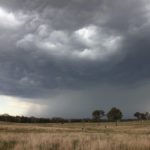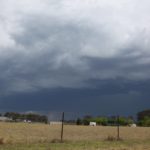 Just was lucky for a change and only had to chase 10 minutes away from school/work. Parked and time-lapsed at Luddenham and watched as the new base developed overhead.
This would dump and form a black core on radar which produced hail to under 2cm (perhaps up to 1.5cm based on hits on the car) as we passed through and then filmed pea sized hailstones. Traffic was horrendous so the new core further north was virtually impossible to get through with the storm collapsing. Thanks for the drive from Rodney once again.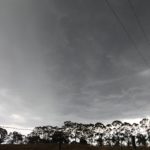 Related Terms: