Hailstorms Cranebrook Western Sydney 7th April 2023

Severe thunderstorms were observed across various region of NSW South Coast Metropolitan Sydney and northern parts of the state causing widespread hail damage. An upper trough brought cold air aloft that provided the environment for storms to develop and intensify. Moisture and sufficient surface heating as well as strong wind shear were more than sufficient to produce rotating updrafts including several isolated supercells!
The first storms developed north of Katoomba and streamed down towards Penrith but as it entered the backed winds began to intensify and move easterly. A supercell structure seemed to develop on radar and updraft rotation was observed.
Wall cloud behaviour was also prominent. Interestingly as the storm developed regions of higher CIN, the storm lost it's deviant motion and head south east and weakened rapidly. Hail to the size of gold balls were observed but one report of hail to base ball sized.
Near Windsor, I was able to observe the updraft and inflow features. The scud flowing into the base had basically disappeared. The storm was in a weakening phase with higher CIN being the culprit.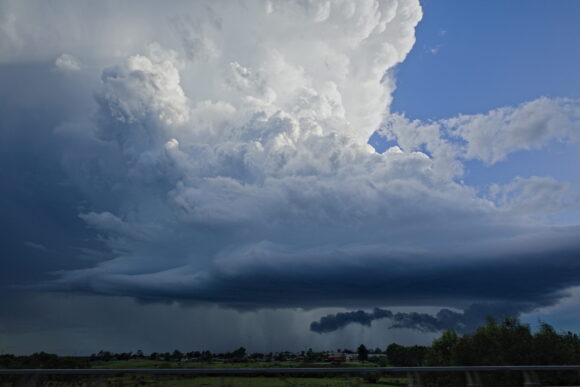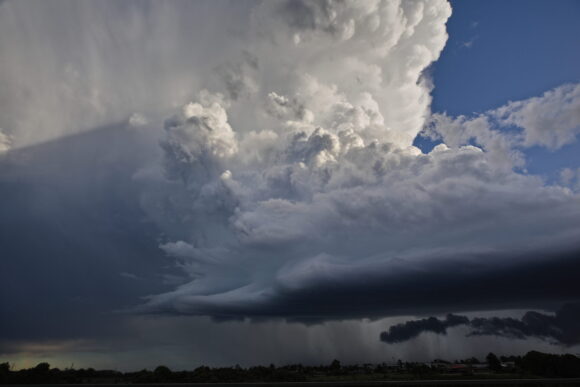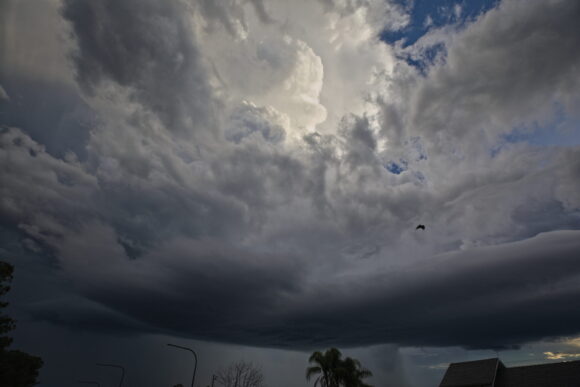 A squall line with embedded structures approached during the night with strong winds and heavy rainfall including light hailstones.
Related Terms: