Category Archives:
General Weather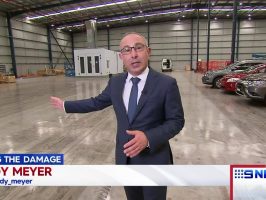 Sydneysiders are still counting the cost of the catastrophic hail storm that hit in December.
Source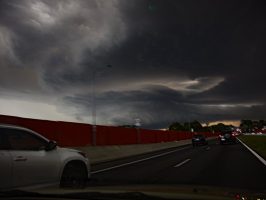 An unprecedented event has hit the Sydney region
Ok finally got to my limited number of pictures - jammed out by traffic unfortunately. The first cell I was able to timelapse then I aimed for the central coast cell - I could have made it in front but the traffic took care of that so I got off and measured the hail in the Berowra area -I measured up to 7cm in diameter. I then proceeded to go south again - the famous Pennant Hills Road did its trick and prevented me from getting anywhere decent - even Parramatta would have been ok. I photographed structures whatever I could and once on the M7 I watched two cells literally merge. Unfortunately the low light caused camera shake but you will get the gist of it!
For those who don't know it already - this to me is the worst case scenario - perfect storm where the environment wiithin the Sydney and surrounds was able to sustain several supercells perhaps 6 or 7 - need to go through radar. It will likely go down as the most expensive hailstorm in living memory if the number of claims have anything to do with it. That is within Australia!
Strictly not for Media Use - Licensing Available at www.extremestorms.com.au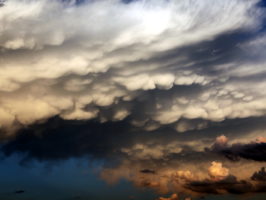 Hunter Valley Storms 30th December 2017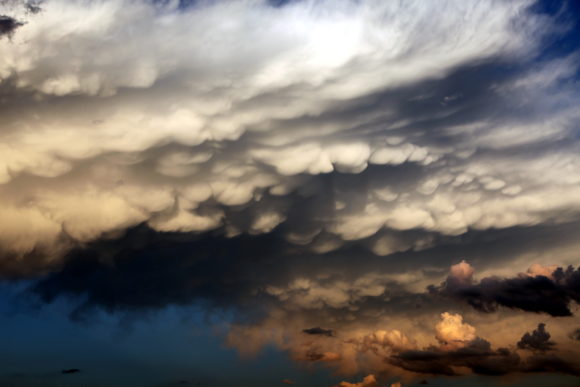 A marginal day with Hunter Valley storms already firing once I had the opportunity to leave. Headed up the freeway and ended up in time for the second round of non-severe though marginally severe storms. The storms seems to not have sufficient energy to really get to the next level.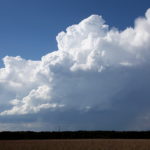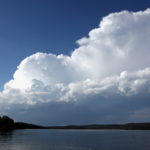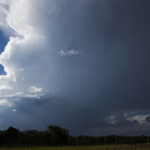 The storms according to the models were meant to fire late on the Mid North Coast and the first severe warned storm did make to just south of Port Macquarie. The second round of storms fired in the region near Maitland to its north and near Cessnock to its south.