For the six day period ending Thursday 9 December 2021, the eastern half of New South Wales has again been under constant cloud which has produced showers, rain and even storms.
Some of the storm events have been significant in terms of severe weather being produced including hail events, heavy rain and wind. The most significant storms include:-
Sunday 4 December 2021
Coffs Harbour (Mid North Coast of New South Wales)
A strong thunderstorm brought heavy rainfall and during the afternoon between 3.32 pm and 3.36 pm, 13.8 mm of rain fell in 4 minutes which is 3.4 mm per minute. Further, between 3.36 pm and 3.38 pm, another 6 mm fell in 2 minutes. Total rainfall topped 43.6 mm for the airport weather station.
Grafton (99 km North of Coffs Harbour)
Storms impacted Grafton but it was the wind that stood out rather than heavy rain at this weather station. The local weather station recorded a peak wind gust of 95 km/h between 4.46 pm and 4.51 pm.
Ballina (Far North Coast of New South Wales)
A thunderstorm also brought heavy rain including 16.4 mm falling between 6.23 pm and 6.30 pm which is more than 2 mm per minute.
On the morning of the 5/12/2021, a morning storm event between 8.50 am and 9 am resulted in a further fall of 12 mm in 10 minutes.
Lismore (Far North Coast of New South Wales)
A thunderstorm event brought 39 mm of rain and peak wind gusts of 80 km/h between 6.11 pm and 6.18 pm.
The storms of 4/12/2021 mainly impacted the North Coast of New South Wales.
Turners Flat (Mid North Coast)
A very isolated fall of 135 mm fell at Turners Flat to 9 am Sunday morning being the heaviest fall in New South Wales for the day.
Western Sydney - Tuesday 7 December 2021
Following three cool and cloudy days, Tuesday morning brought some sunshine and heating and by midday, thunderstorm cells were developing to the west of Sydney. While I could not chase due to work, one storm cell passed over the Penrith to Blacktown region. The photos attached to the post are taken from Doonside looking west as the storm approached.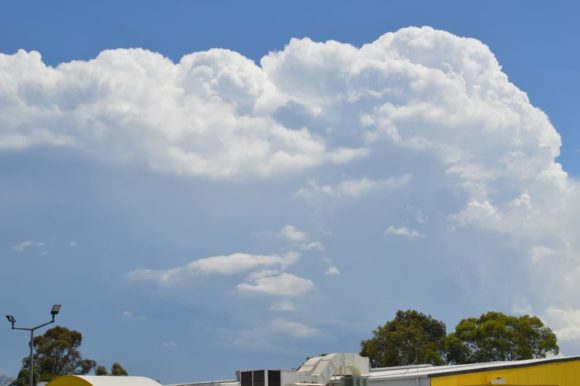 At one point, the storm as shown in the images was severe warned for hail, heavy rain and damaging wind. However, the storm went into a weakening phase as it passed overhead. As such, rainfall was much lower than expected where I live being just a few mm and no hail being observed.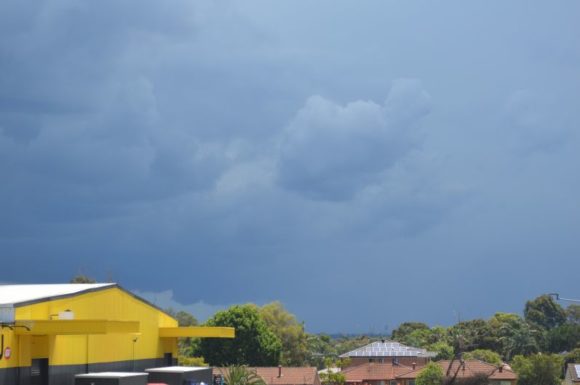 Penrith and Richmond scored 15 to 16 mm at the official weather stations but totals around Blacktown ranged between 2 and 4 mm.
It is understood a separate storm cell developed over Eastern Sydney dropping up to 15 mm of rain over Sydney City.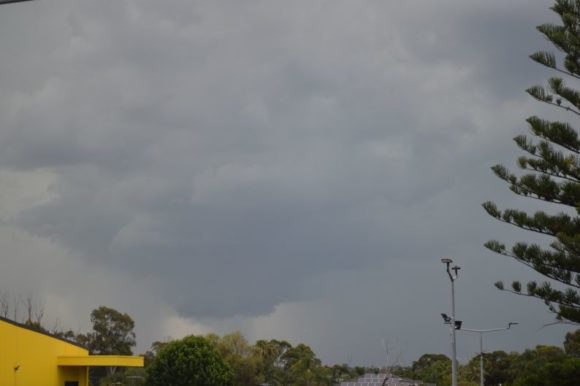 It is also understood storms became severe to the north of Sydney especially around Blue Haven where staff from the Bureau of Meteorology are currently determining whether a weak tornado impacted the area or not.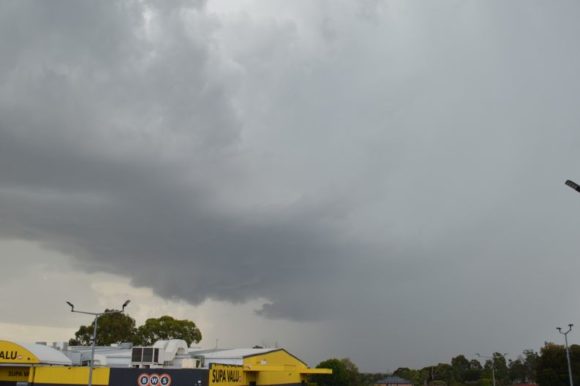 Wednesday 8 December 2021
Storms again have been a feature across inland areas around Dubbo where 32.6 mm of rain has fallen. It appears the storms merged to form a broad complex of rain with embedded storms as they passed over Sydney producing moderate rainfall across the northern areas of the city.
Storms brought upwards of 50 to 60 mm of rain across the Hunter Valley and eastern and southern areas of the North West Slopes and plains.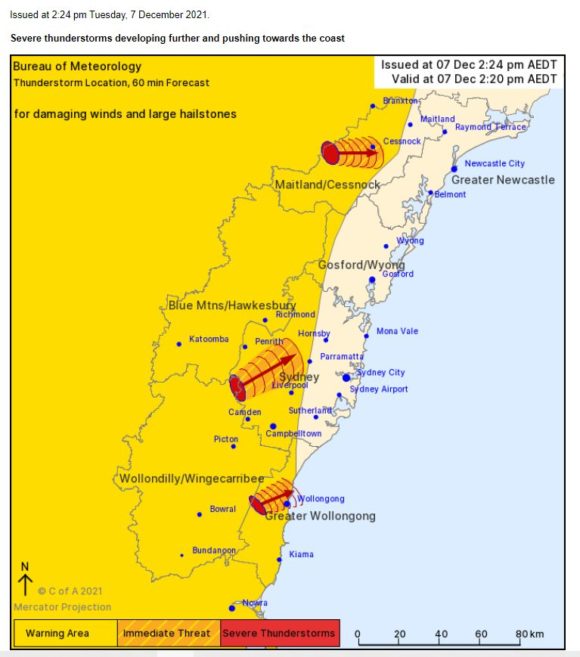 Thursday 9 December 2021
The development of a low is only enhancing rainfall along coastal areas especially to the south of Sydney. Some rain models were initially showing forecast rainfall totals of 250 to 300 which appeared to be excessive but this was downgraded to forecast falls of 100 mm with isolated totals exceeding 125 mm, especially along the far South Coast of New South Wales around Bega.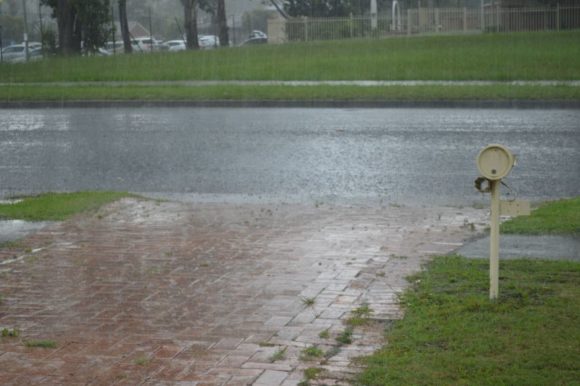 As at 8.30 pm Thursday evening, up to 74 mm of rain had fallen around Bega with falls of 50 to 70 mm falling within a small area including Merimbula and areas to the south east of Cooma.
On Thursday afternoon, a significant thunderstorm with heavy rainfall impacted Blacktown and Fairfield producing up to 30 mm of rain at Fairfield and 28 mm at Prospect Reservoir. This event will be covered as a separate post with photos.
It appears that a break in the wet weather should be occurring within coming days.
Related Terms: