During the late afternoon of Thursday 17 February 2022 and following a four day spell of settled weather, a change of Thursday afternoon resulted in an outbreak of showers and storms across much of Western Sydney.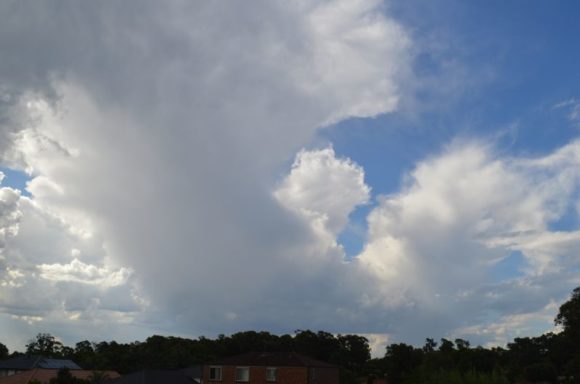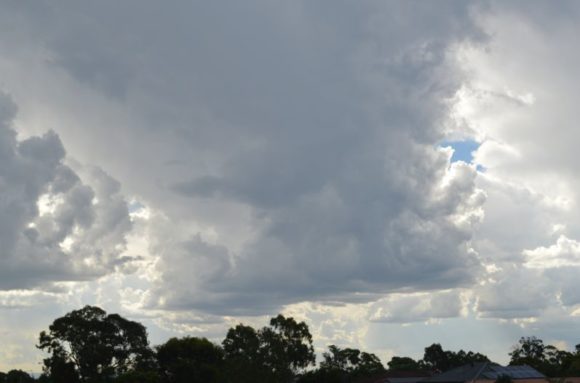 This was a significant weather event as showers and storms featured for at least five hours between 4.30 pm and 9.30 pm Thursday evening.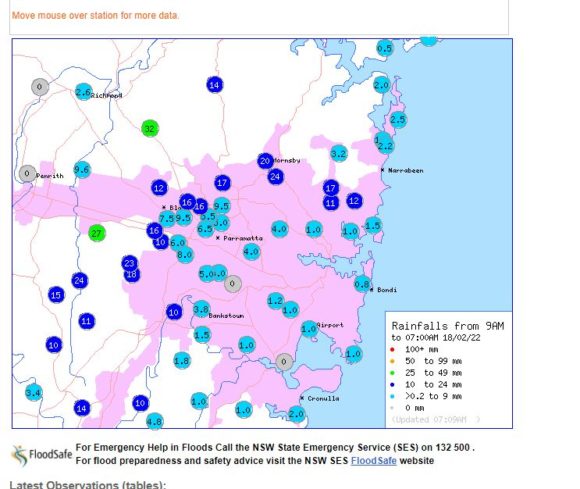 Some of these storms became severe and several warnings were issued on the Bureau of Meteorology website. Some features of this event included:-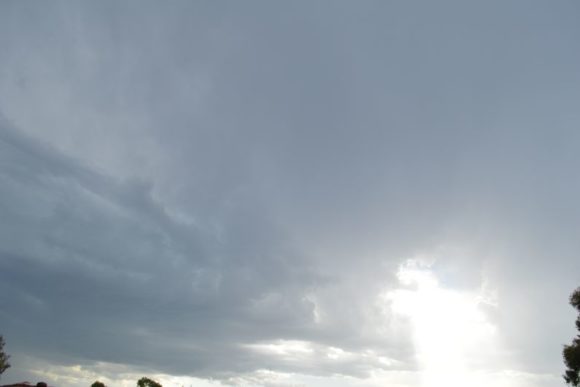 Hail to the size of marbles were reported in some south western Sydney suburbs.
A peak wind gust to 98 km/h was recorded at the Badgerys Creek Weather station at 5.12 pm from a storm.
Some rainfall being heavy including an isolated fall of 32 mm at Box Hill and 27 mm at Erskine Park.
The storms featured brief but heavy showers.
Evidence of downbursts or microbursts were observed to the west from one particular storm.
A picturesque sunset was observed with the setting sun illuminating a thunderstorm cell red and pink hues.
The strongest storms occurred in a very narrow path, east of Penrith but west of Parramatta and thus an area stretching from Hornsby to the north, south to Blacktown, then south towards Liverpool and Camden in the south west were most affected.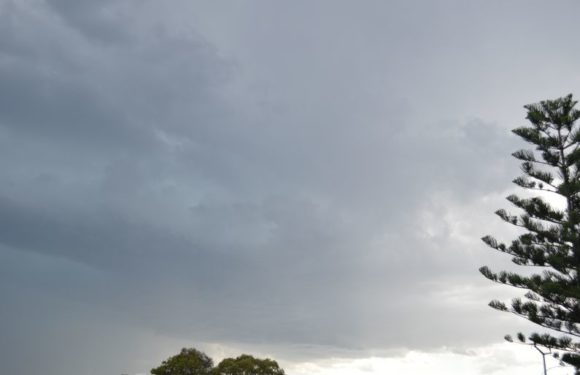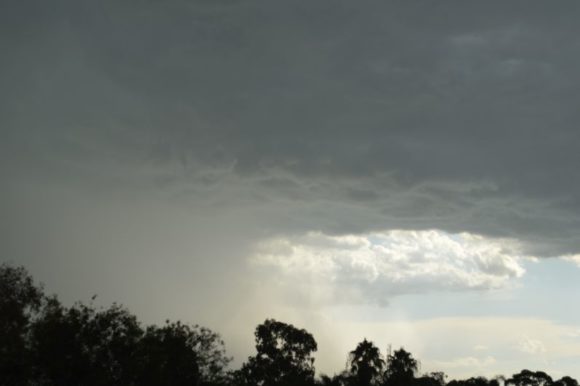 Thus, looking at rainfall figures, rainfall was light across Sydney's east with 1 to 4 mm common. A narrow belt across Western Sydney where the storms occurred received anywhere between 10 mm and 32 mm. Penrith and Windsor had "Nil" rainfall.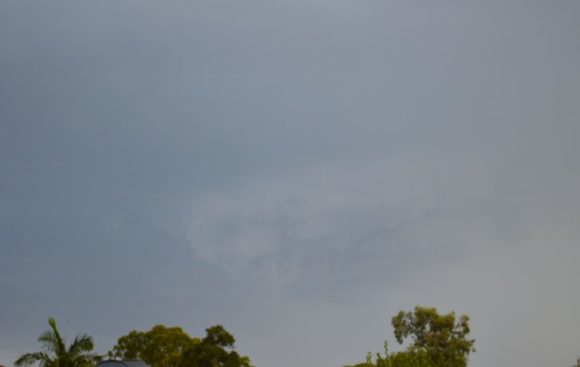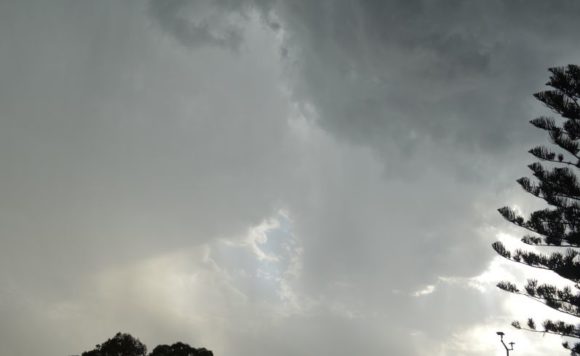 At 4.30 pm after I finished work, I went out and took numerus photos of the storms during their development phase. At first, storm cells were struggling to organize, were high based and lacked significant structure. However, further development did occur and interesting bases began to be observed at times.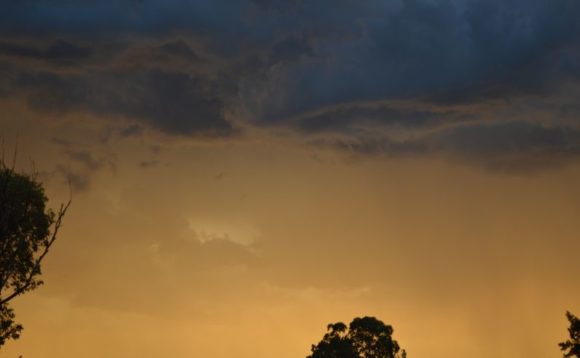 Despite their shape, I was amazed at the intensity of the rainfall and their duration especially around Blacktown and Doonside areas. In particular:-
1 - The first storm produced a strong and sustained outflow and winds were approaching gale force at times from the south east direction. This made taking photos too difficult due to the rainfall falling at an angle.
2 - The second storm generated no wind but had a sustained heavy downpour.
3 - The third and last storm generated much sheet lightning and sustained a downpour that was not only heavy but reached torrential at least for a brief period.
It is rare to receive three separate thunderstorms during the course of an evening but such an event did occur over Blacktown during this period.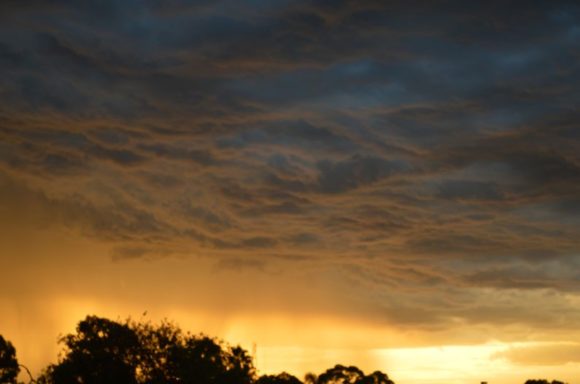 By 9.30 pm, all thunderstorm activity had passed over which concluded the five hour event.
The photos attached to this post were taken around Doonside during the event.
Related Terms: