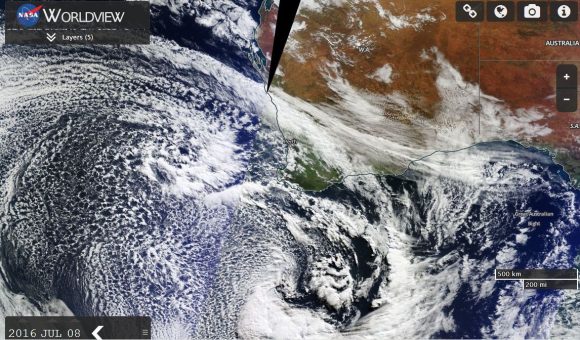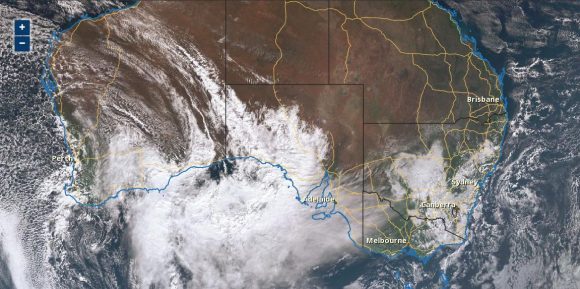 During the last 10 days of June and the first 9 days of July 2016, winter has taken hold across south east Australia. A succession of cold fronts has brought gales, rain, and snow to low levels across Tasmania, Victoria and New South Wales.
Now another system is bearing down across the south east for Sunday to Tuesday that is expected to bring low level snowfall possibly as low as 500 metres in elevation by Tuesday to the the higher elevations of Victoria. Forecasts of snow as low as 700 metres are being made for certain areas of New South Wales such as the higher areas of the South West Slopes and Central Tablelands during Tuesday.
Over the past few weeks, the ski resorts of South East Australia have enjoyed significant snow falls with snow depths now varying from 50 to 80 cm with Mt Buller having a maximum depth of 80 cm where snow making is occurring.
There have also been snow across the Central Tablelands and light falls into the Northern Tablelands to places such as Guyra.
During the period June 24 to June 27, a more significant cold outbreak occurred across the inland of the south east with maximum temperatures struggling to reach 10C across many centres such as:-
1 - Albury 26/6/16 - A minimum temperature of minus 1.3C and a maximum temperature of 7.5C.
2 - Bathurst 27/6/16 - A maximum temperature of 6.2C.
3 - Cooma - There were 3 days of in a row where the maximum daytime temperature failed to reach 9C.
4 - Oberon (24 to 29 June) The maximum temperature failed to reach 7C on 5 consecutive days with the coldest being 1.9C on June 25.
5 - Orange 25/6/16 - The maximum daytime temperature reached 3.1C.
Even in Western Sydney, there have been bursts of cold such as what occurred on June 27 where maximum temperatures struggled to reach 12C or 13C.
In Sydney (Observatory Hill) the maximum temperature reached just 11.7C on the 27/6/16. Such low maximum daily temperatures for Sydney City are rare.
As shown in the attached satellite photo of Southern Australia 9 July 2016, the next winter cold front will be significant as it crosses the southern part of the continent. It is projected to produce gales, cold weather thunderstorms, local hail and low level snowfall to a large region of the south during the early part of the new week.
Coastal New South Wales will be spared the worst of this system.
Certainly in Victoria, warnings are already issued for damaging winds of up to 90 km/h across elevated parts of the state (NE Victoria) as well as low level snow falls once the system passes through.
The attached satellite images show the cloud mass ahead and with the next winter front as it passes across the south that will produce a cold outbreak in coming days.
Credits
1 - Bureau of Meteorology - Weather data and temperatures and satellite image of cloud mass.
2 - NASA (Worldview) - Image showing the winter cold front approaching Western Australia on 8 July 2016.
Related Terms: