See : 256km Radar Loop for Cairns, 06:00 11/04/2014 to 06:00 12/04/2014 UTC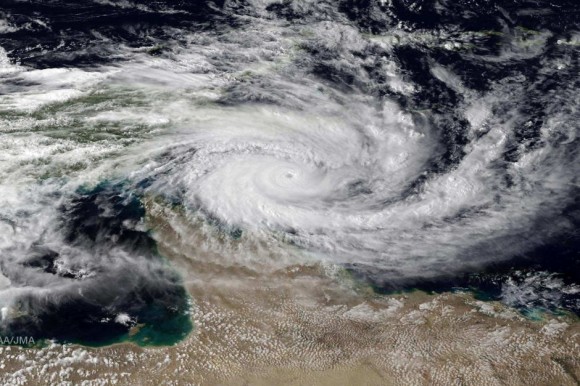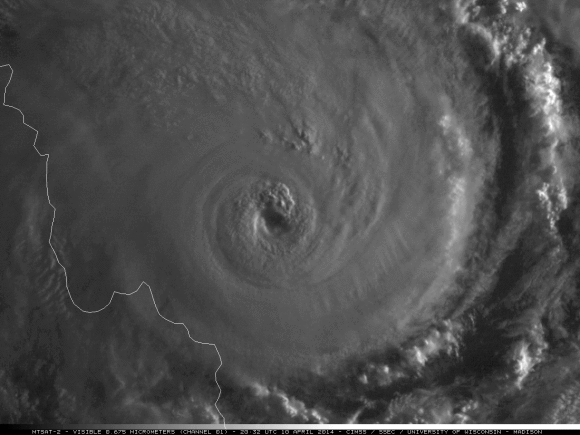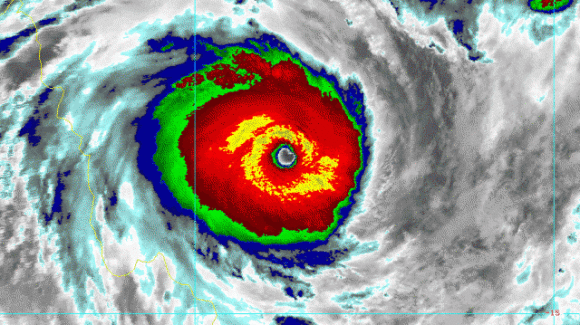 Latest Image from Tropical Cyclone Ita with well formed eye - dangerous situation exists!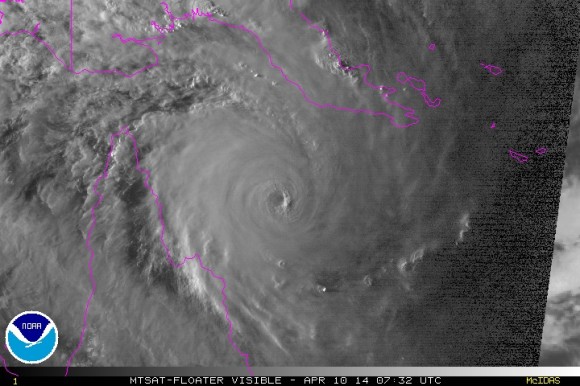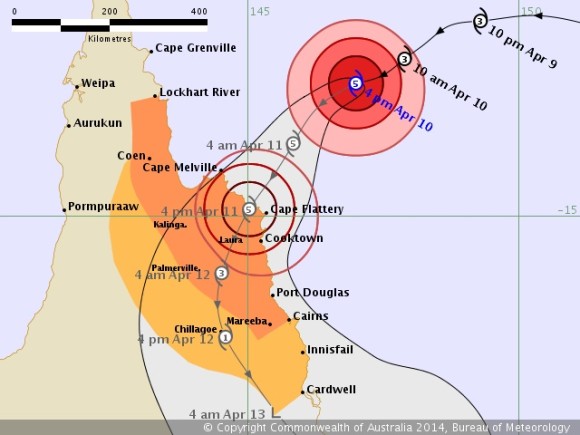 Tropical Cyclone has been upgraded to a category 5 cyclone by the Bureau of Meteorology today. Ita has a distinct eye typical of severe tropical cyclones with a central pressure down to 935hPa and wind gusts near the centre anticipated at this stage to be 285km/h! The tropical cyclone's anticipated path has only changed slightly in the last 24 to 48 hours with expected impact just north of Cooktown, Queensland. Unfortunately though, even though this is uncertain, the track veers to the south maximising its impact along the coastal region particularly in terms of very heavy rainfall and flooding.
Emergency services are on full alert at this point.
Related Terms: