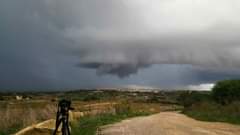 What do some of the US storm chaser experts say is going on here?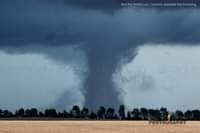 Possible tornado forms north of Lockhart, NSW earlier this evening.
The suspected tornado lasted just under two minutes which was on a right splitting supercell.
The left split supercell (4th image) was observed from the same location and produced multiple funnels from the wall cloud.
Content...

We missed it after being there earlier but then on the way home came and measured the hailstones. Cold as ice we were watching it come through