Following the demise of Hurricane Ida which has had a catastrophic impact from New Orleans to New York with numerous fatalities from storms and flooding, another named storm has developed within the Central Atlantic Ocean which is going to start to approach the eastern coastline of the United States in coming days.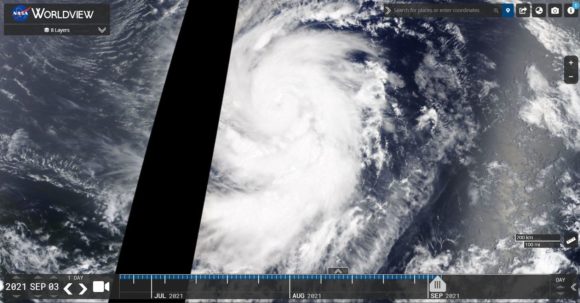 However, weather models presently suggests that the storm will curve more towards the north in coming days and then decay out over open ocean.
Hence this storm should only disrupt shipping lanes and certain flights within the vicinity of the storm.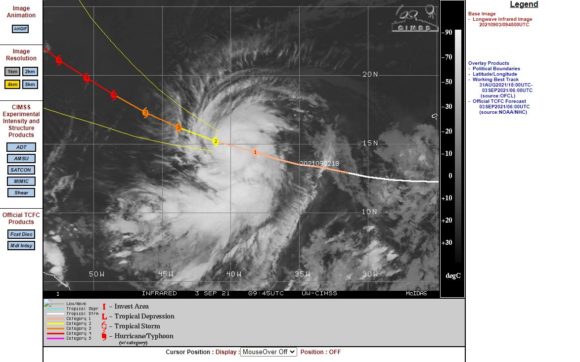 The new storm has been named Larry which has intensified rapidly to a Category 2 storm on the Saffir Simpson Scale.
Given the level of storm damage that has occurred across large areas of the southern and eastern United States in recent weeks, authorities will be monitoring this storm closely.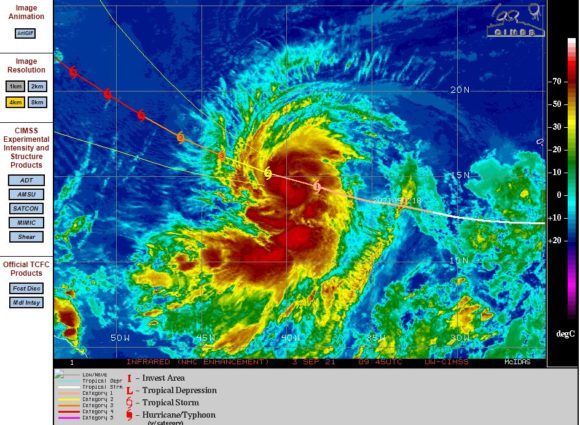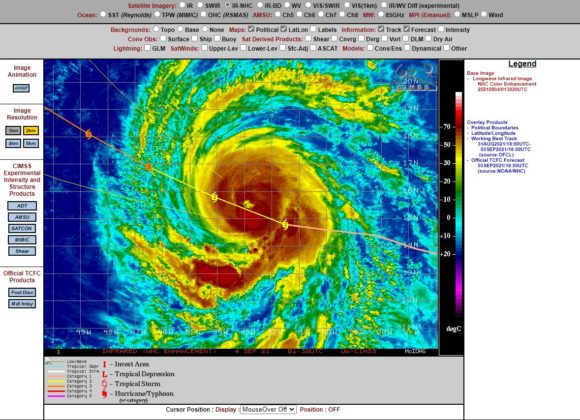 The storm is forecast to reach as high as a category 4 storm on the Saffir Simpson Scale with peak wind gusts to 120 knots or 222 km/h.
The storm is currently sustaining peak winds of up to 100 knots (185 km/h) at the core. It is a well developed storm with strong convection evident.
The storm is presently tracking north west at 14 knots (26 km/h).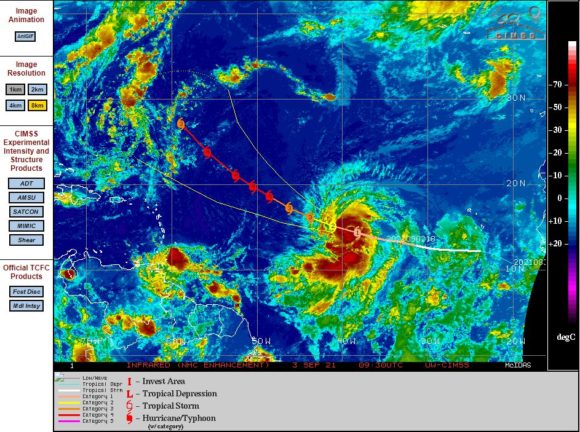 Should the CIMSS and National Weather Service models prove correct, then this should not make landfall and should decay out over open ocean.
The images of the storm is derived from CIMSS, satellite imagery and NASA (Worldview 4/9/2021).
Related Terms: