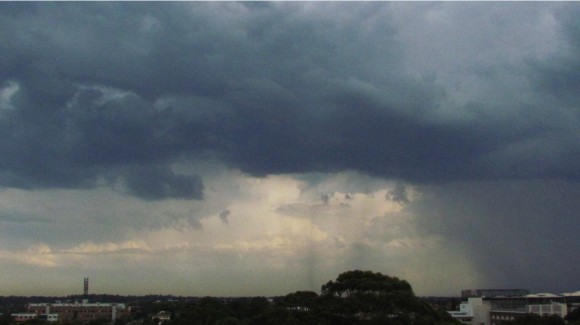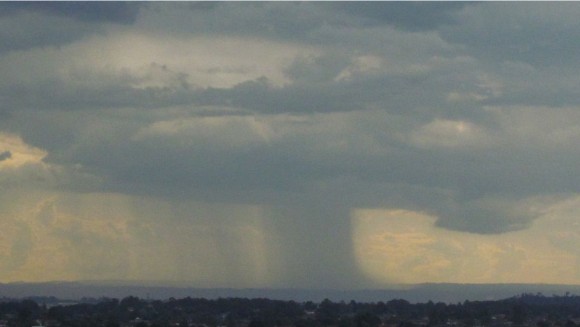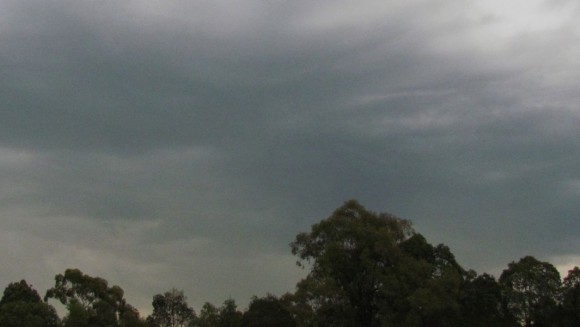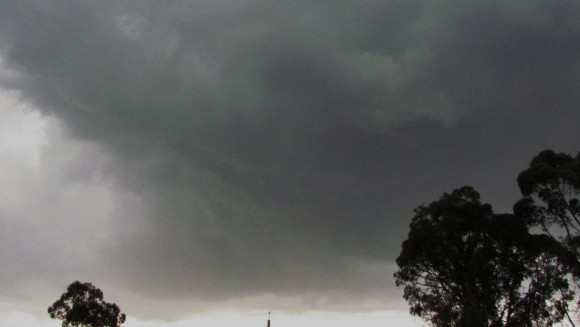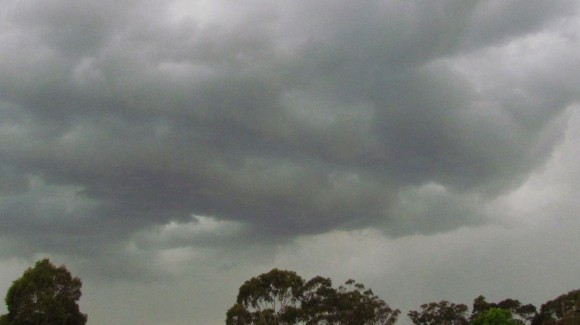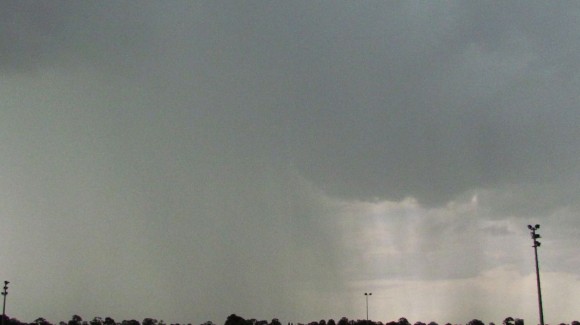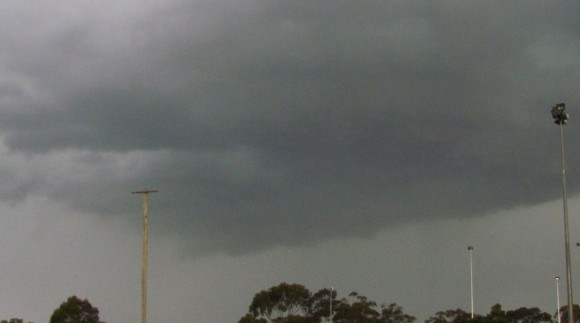 For the second time in nine days afternoon storms affected parts of Sydney during the mid to late afternoon period. Initially storms formed over the ranges to the west and by late afternoon, a small number of cells had drifted over the Sydney basin.
I left work at 4 pm Tuesday afternoon to capture the event and a number of photos were taken at various locations between Auburn and Blacktown (Western Sydney).
Storms appeared to be high based to start with but as they moved across Sydney, new storm bases and updrafts became evident. A number of photos attached show developing storm bases including one passing over me as I was on the Great Western Highway at Wentworthville.
A small number of lightning flashes were observed but I did not attempt to try and capture any.
A storm passing over Merrylands produced some strong winds across that area.
Rainfall totals were patchy although I found myself driving through a moderate rain shower from one cell along the Great Western Highway.
One of the storms passing over Sydney Olympic Park late afternoon produced 17.4 mm of rain including 10 mm in 24 minutes from 5.36 pm to 6 pm while at Holsworthy 15 mm fell from a separate storm including 11 mm between 4 pm and 4.30 pm. Other significant rainfall totals include 20 mm at Bringelly and 15 mm at Kentlyn in Campbelltown.
The heaviest falls were highly localised and under the most intense cells.
At the time of writing it appears that two people in Sydney have been struck by lightning with one at St Marys and another at Newtown but fortunately both do not appear to be fatal.
In addition lightning strikes appear to have cut power to 10,000 homes around Arncliff and Potts Hill and more homes around Ashfield and Croydon.
Related Terms: