The images attached to this post are showing the aftermath of overnight flash flooding that occurred at Albury / Wodonga overnight or early Thursday morning.
As shown in the photos, significant scouring of roads and large amount of debris has been left behind following a major early morning thunderstorm event.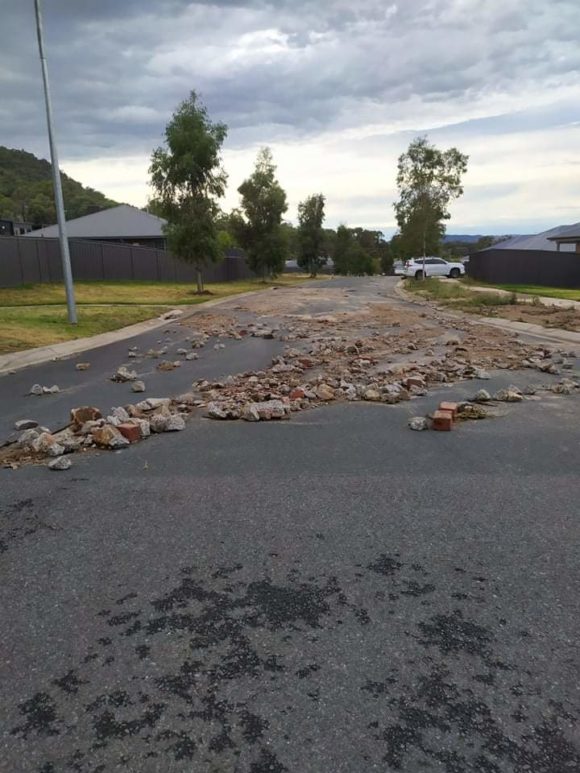 The airport recorded 69.6 mm of rain but a review of how this event occurred (Via Weatherzone) suggests that the flash flood event would have taken place between 12 midnight and 1.30 am Thursday morning. A review of the weather station shows 34.6 mm of rain at 12.10 am, 43.6 mm at 12.20 am and 48 mm by 12.30 am and 50.4 mm at 12.40 am. Coupled with the rain that had already fallen, the aftermath is shown in the images.
At peak intensity, 9 mm fell in 10 minutes with sustained rainfall following thereafter for another hour. The storm had passed over by 2 am.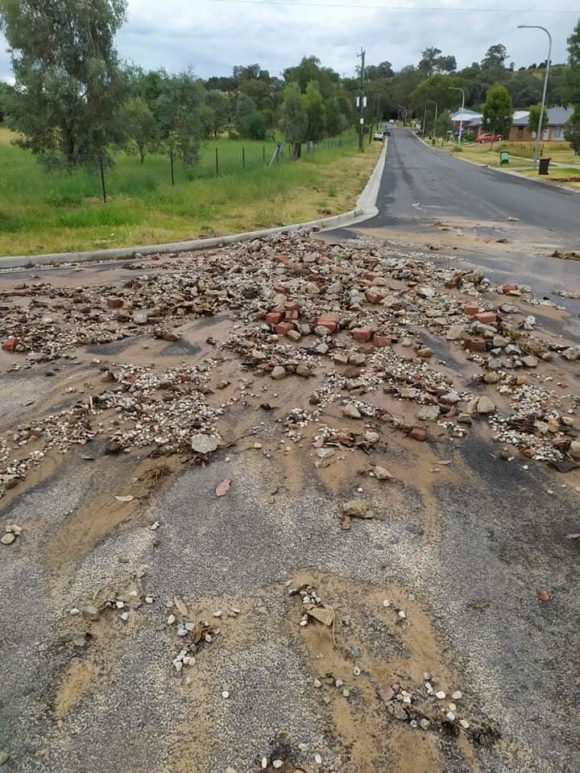 It must also be noted that the area where the photos were taken is approximately 4 to 5 km north of the airport and thus, it is possible that even heavier rain fell across northern areas of Albury however, in the absence of a second weather station, the rainfall that caused this will never be known.
It is evident that there is damage to roads and associated infrastructure mainly by the heavy rain with such damage being more evident on hillsides and slopes.
(Photo credits - Rosalie 6/1/2022).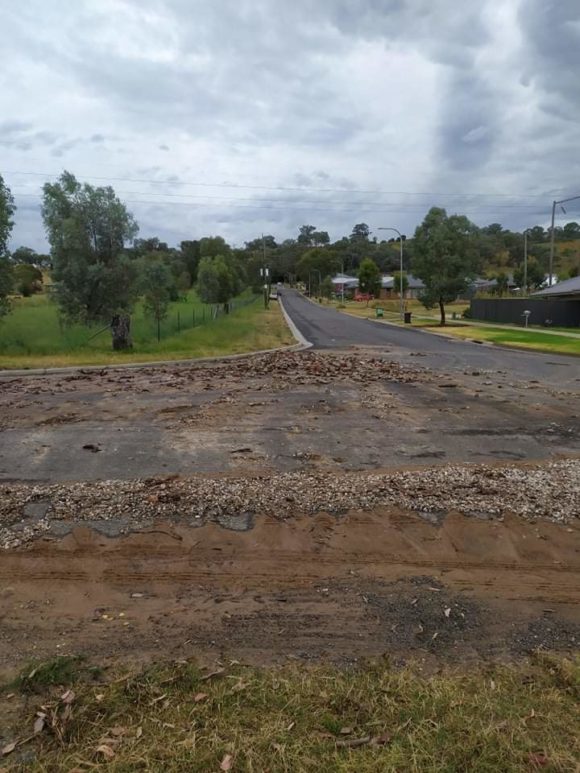 Even at the time of writing, further rain is occurring over this area (13.2 mm by 2.20 pm) which would be impacting the cleanup and repairs.
The Airport rainfall readings (Taken Via Weatherzone and attached 6/1/2022) provides evidence showing the likely timing of this event.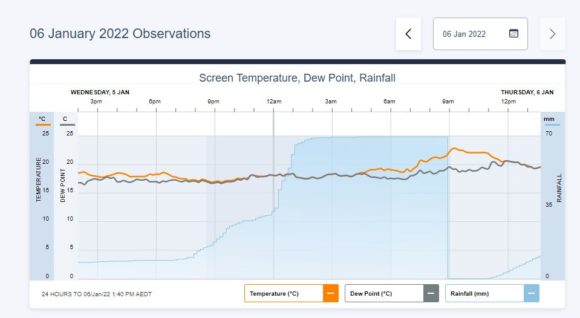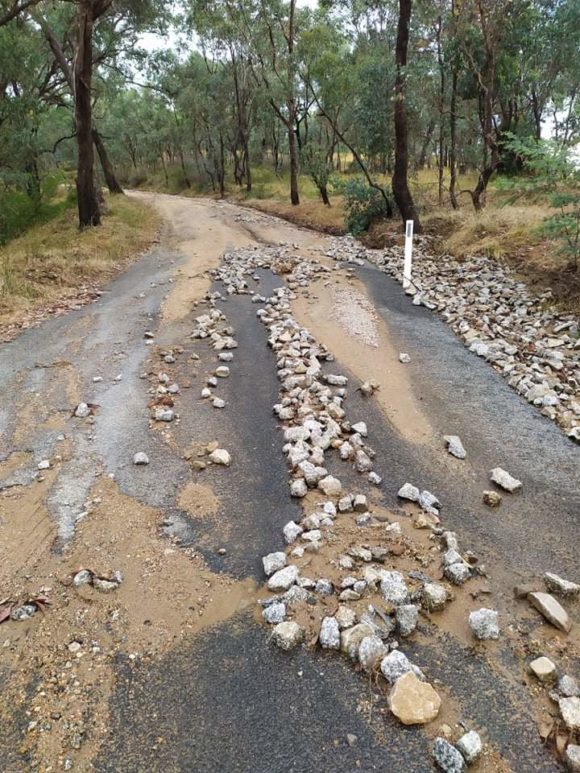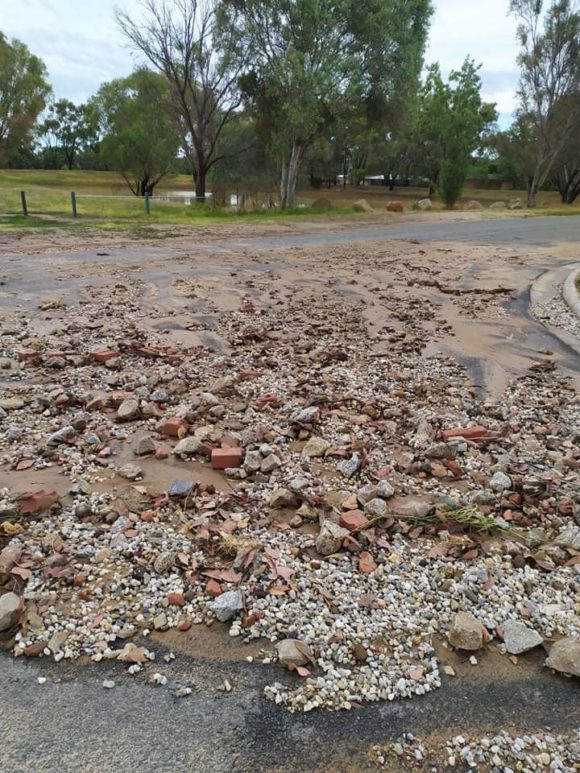 Related Terms: