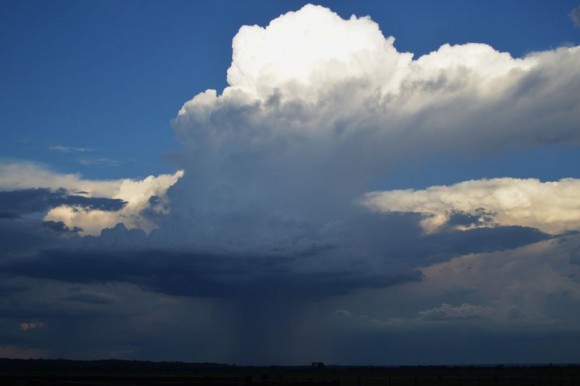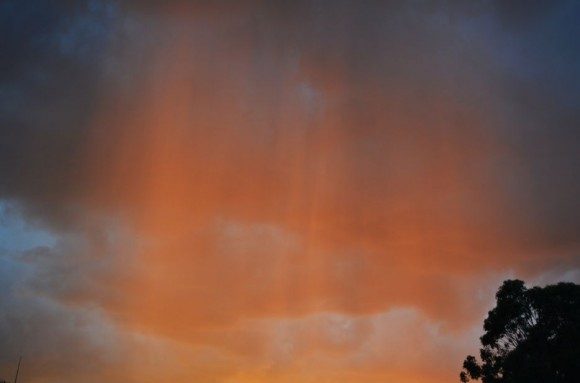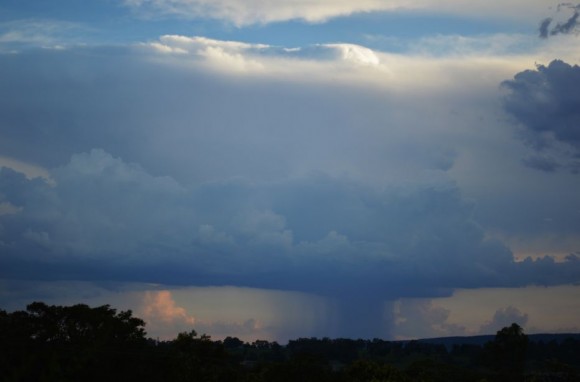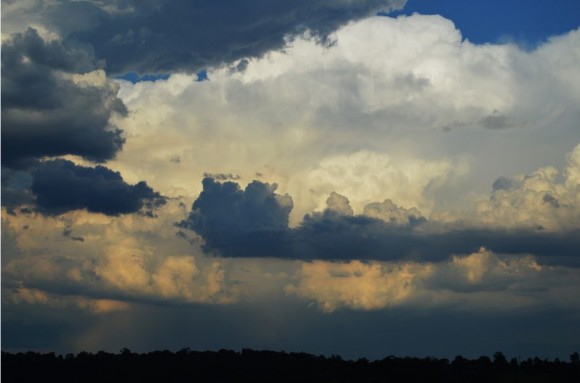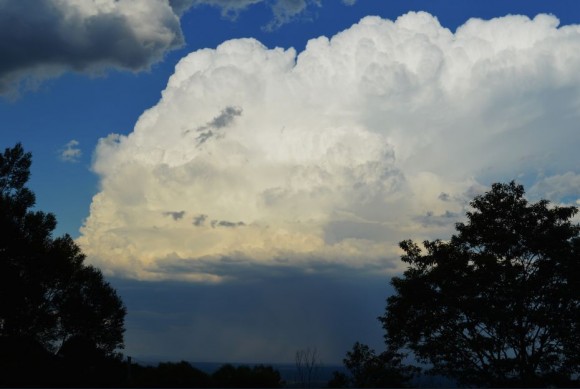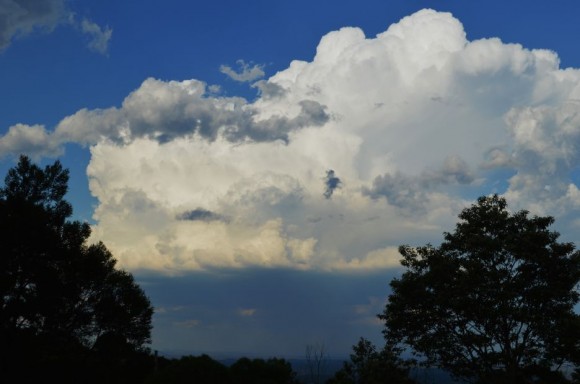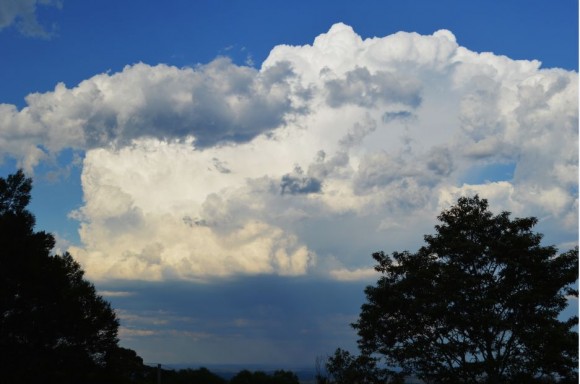 Following a detailed weather analysis, I decided to undertake a storm chase within the Bathurst / Orange region (Central Tablelands) of New South Wales. While weather models indicated the potential for thunderstorm activity within that area, I was concerned with the expected dry north west winds that would prevail during the afternoon.
It took longer than usual to drive to Bathurst along the Great Western Highway due to major road works that are occurring between Mt Victoria and Lithgow. On this note, it is appropriate that this road not be used for any storm chasing due to the scale of the roadworks including lane closures. In this regard, it is safer to use the Bells Line of Road for the foreseeable future.
The road works did not impact on my storm chase as I drove out during the morning period and used the Bells Line of Road for my return trip.
Unfortunately during the period 12 noon to 4.30 pm, storms failed to develop across the Bathurst region. The north west winds were evident throughout the afternoon but were not as strong as expected.
Cumulus clouds had been a feature for much of the day although by mid to late afternoon, some were developing into larger clouds and reaching Cumulus Mediocris stage. However, the clouds would reach a certain height then collapse. After 4 pm, the number of cumulus clouds within that area was on the decline. Notwithstanding that, I was observing larger clouds further east so I decided to leave Bathurst and start my return trip to Sydney.
I stopped near Glanmire to observe clouds. Looking south, I was able to identify a weak storm cell that was moving east. I decided not to give chase only because it looked weak and there were no fresh updraft towers of any significance.
I was aware of a southerly change moving through Sydney late in the day so I decided to drive east and parallel the storm with the intention of intercepting it with the southerly change. That storm never made it into the Sydney Basin.
Late afternoon I returned to Sydney via Bells Line of Road which proved to be a good move. At a lookout at Bellbird Hill (Bellbird Hill Reserve), I had unimpeded views of developing storms across the Sydney Basin. I photographed a number of small cells although one cell to the north east began to dominate. That cell later passed over Mangrove Mountain. I was able to observe cloud to ground lightning although too far away to obtain quality photos. I took several photos of the updrafts and profile of the storm.
Just outside Kurrajong, I stopped again to photograph a second storm to the south. That storm later passed over Bankstown and Sydney's east before moving out to sea.
I stopped again at Richmond and photographed a third storm just to the north.
Up to this point, storms were high based but were producing some wonderful cloud formations and contrasts in the evening sky. I observed three lightning flashes from the storm north of Richmond.
On Windsor Road, a small cell developed close to where I was and I managed to drive through the rain core. The rain was rather heavy for such a small rain shower. I took a few photos of that cell with the sun illuminating the falling rain shafts.
At Glenwood, I observed the storm to the south east (The one I was photographing earlier on Bells Line of Road) while a larger storm developed overhead and across the Parklea region. That storm unleashed a heavy rain shower and some strong winds, even localised gales for a short period. This storm produced a wonderful light show as it tracked further east. I concluded my chase at around 9 pm with all storm activity moving offshore.
The storm that impacted Mangrove Mountain brought 15.6 mm of rain in 16 mm minutes from 7 pm to 7.16 pm and 21.2 mm by 7.30 pm. A total of 32.8 mm was recorded at the weather station by 9 am Thursday morning.
Storms impacting the Central Coast on Wednesday evening brought 64 mm to Jilliby Creek and 50 mm to Wyee.
Storms over Sydney brought 12 mm of rain to Baulkham Hills, 14 mm to West Pennant Hills, 15 mm to Sydney Observatory Hill and 30 mm to Turramurra.
Cessnock storm 10/12/2015
A mid to late afternoon storm impacted Cessnock between 3.30 pm and 5 pm 10/12/2015. It was not possible to chase the event due to work commitments however this was a significant event for the town. The weather station rain gauge shows the following rainfall:-
3.30 pm - 0 mm.
3.43 pm - 10 mm.
3.49 pm - 20.4 mm.
4.30 pm - 38.2 mm.
5 pm - 54.2 mm.
At peak intensity, 10 mm fell in 6 minutes. A peak wind gust of 50 km/h occurred at 3.35 pm, the time the storm started to pass over the weather station.
The same storm brought 63 mm of rain to Pokolbin and 38 mm at nearby Maitland.
Related Terms: