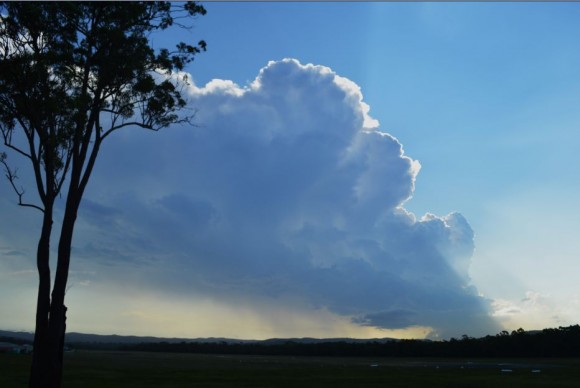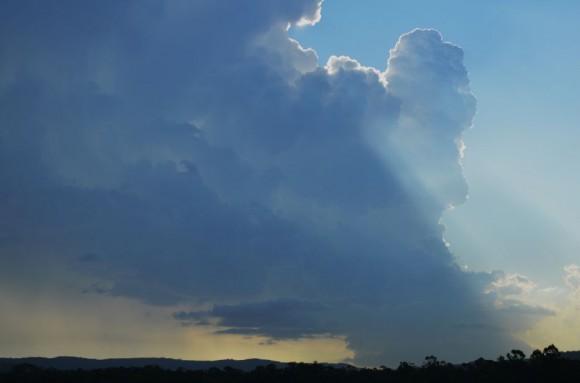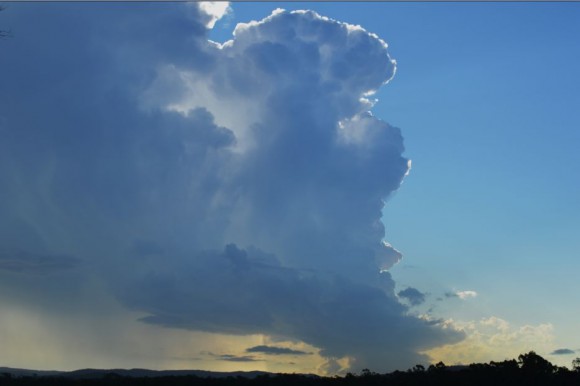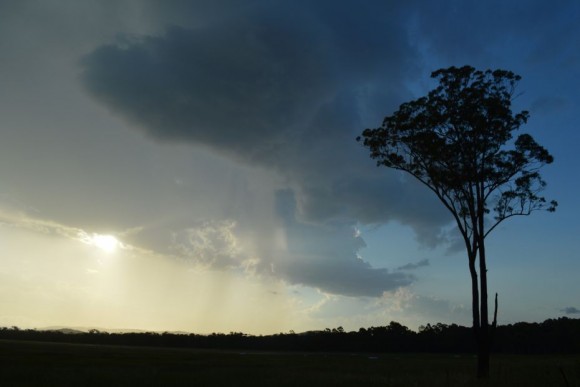 Following a day that promised thunderstorm activity at least across the Lower Hunter Valley and Lower North Coast, Jimmy and myself undertook a storm chase to an area encompassing the eastern part of the Hunter Valley.
The day started out with much promise and following the breakup of some early low level cloud, cumulus clouds and towers were forming within that region by late morning or early afternoon.
However drier air moving in from the west resulted in much of the cloud dissipating as the afternoon progressed.
A large Cumulo - congestus cloud did form to our south and while the top glaciated, the cloud tower soon collapsed and broke apart.
A small storm cell was spotted well to our north around Dungog mid afternoon and we proceeded north to Booral on the Bucketts Way to investigate further. Unfortunately that cell had a short life span. A shower was observed from part of the cloud as we left the area and headed south.
Travelling south along the M1 and near Gosford, a new storm cell was observed to our west being west of Gosford which was of interest. Jimmy and I decided to turn off the M1 Motorway and investigate further. At a viewing location to the west of the motorway, it was identified that this storm was of interest and a base was observed on the northern side.
We drove north towards Wyong and found a good viewing location adjacent to an airport near Wyong where we observed the storm cell as shown in the photos.
The cell was unusually shaped and highly photogenic, especially when the cloud tower obscured the sun making it possible to obtain some wonderful photos and video. This was an LP storm and many photos were taken of the updraft towers and the unusual base while the storm was in its active phase.
The chase concluded once the storm was in its decaying phase.
The photos of the storm are taken looking south west adjacent to Warnervale Aerodrome on Sparks Road.
Related Terms: